Seriously, My Foundation Does Not Budge When I Use This $10 Primer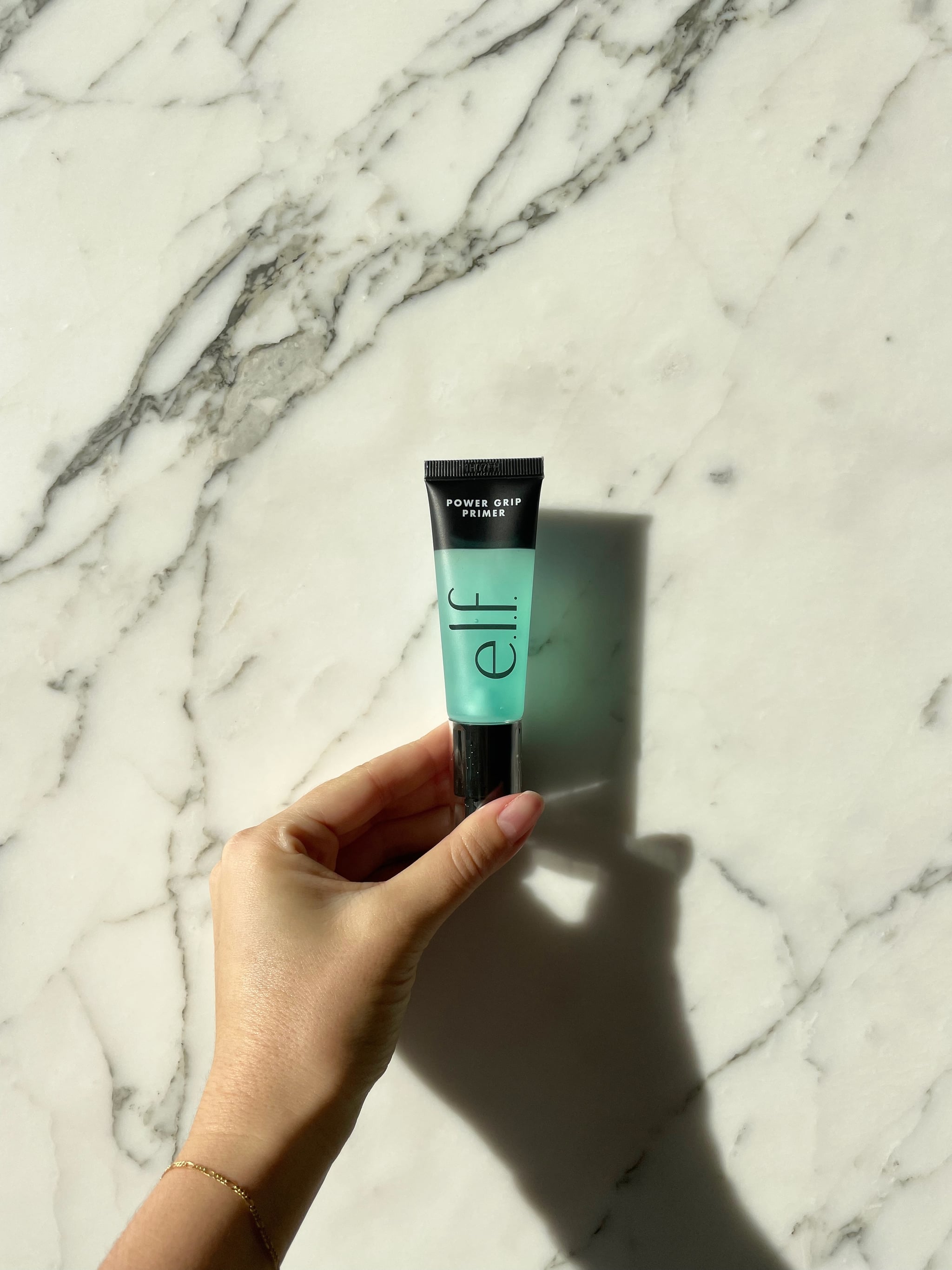 E.l.f. Cosmetics recently launched a new product, the Power Grip Primer.
This primer is being praised on TikTok for its ability to make makeup last all day.
One editor put the Power Grip Primer to the test and was impressed with the results.
I'm not a huge fan of wearing base makeup every day. I love a glowy foundation for special occasions, but I've found that by the end of an eight-hour workday, my makeup can feel grimy and gross, and if I'm not using the right primer, it usually ends up completely fading by hour five. If I'm going to spend the time putting on a full face, I definitely want it to last.
For the last few months, I've been using E.l.f. Cosmetics Luminous Putty Primer because I love the glow it gives my skin under makeup. However, I recently started using a new foundation, and I've noticed that the two products don't mesh. Since I was back on the hunt for a new primer, I knew I wanted to find something affordable and long-lasting with tons of staying power. When I saw a bunch of people on TikTok raving about E.l.f.'s new Power Grip Primer ($10), I knew I had to put it to the test.
When it comes to my skin, although I don't have a ton of texture, it's not smooth by any means. I have bumps and spots just like anyone else, and I often avoid heavy makeup because I feel that it can occasionally accentuate my uneven skin. A lot of TikTok reviews mentioned that this primer was great for creating a smooth base for foundation, which is exactly what I was looking for.
My skin is also very dry, but luckily for me, E.l.f.'s Power Grip Primer is formulated with hydrating ingredients like hyaluronic acid and niacinamide to help skin retain moisture. It's also cruelty-free and formulated without phthalates, parabens, and sulfates.
The first time I tried this primer, I pumped it onto my fingers before applying it to my face, and I immediately noticed that the gel-like texture was a bit tacky. It actually felt kind of sticky, but since the product is literally called Power Grip Primer, I assumed it would probably feel a tiny bit glue-like, and I was hoping the sticky formula would help my makeup last all day. The formula is unscented, and although the product had a tiny bit of a blue tint to it, it went on completely clear.
I used one pump for each side of my face and then let it sit for 30 seconds before applying my foundation so it could dry. I noticed that the product had a nice cooling effect, which felt great on my skin. When it came time to put on foundation, I immediately noticed how smooth it went on over the primer. It almost felt like the primer had created an ultrasmooth layer over my textured skin, which allowed my foundation to go on as seamlessly as partially melted butter. One thing I did notice was that although I was using a foundation that is typically very brightening, using it in conjunction with this primer seemed to matte-ify my base makeup the tiniest bit.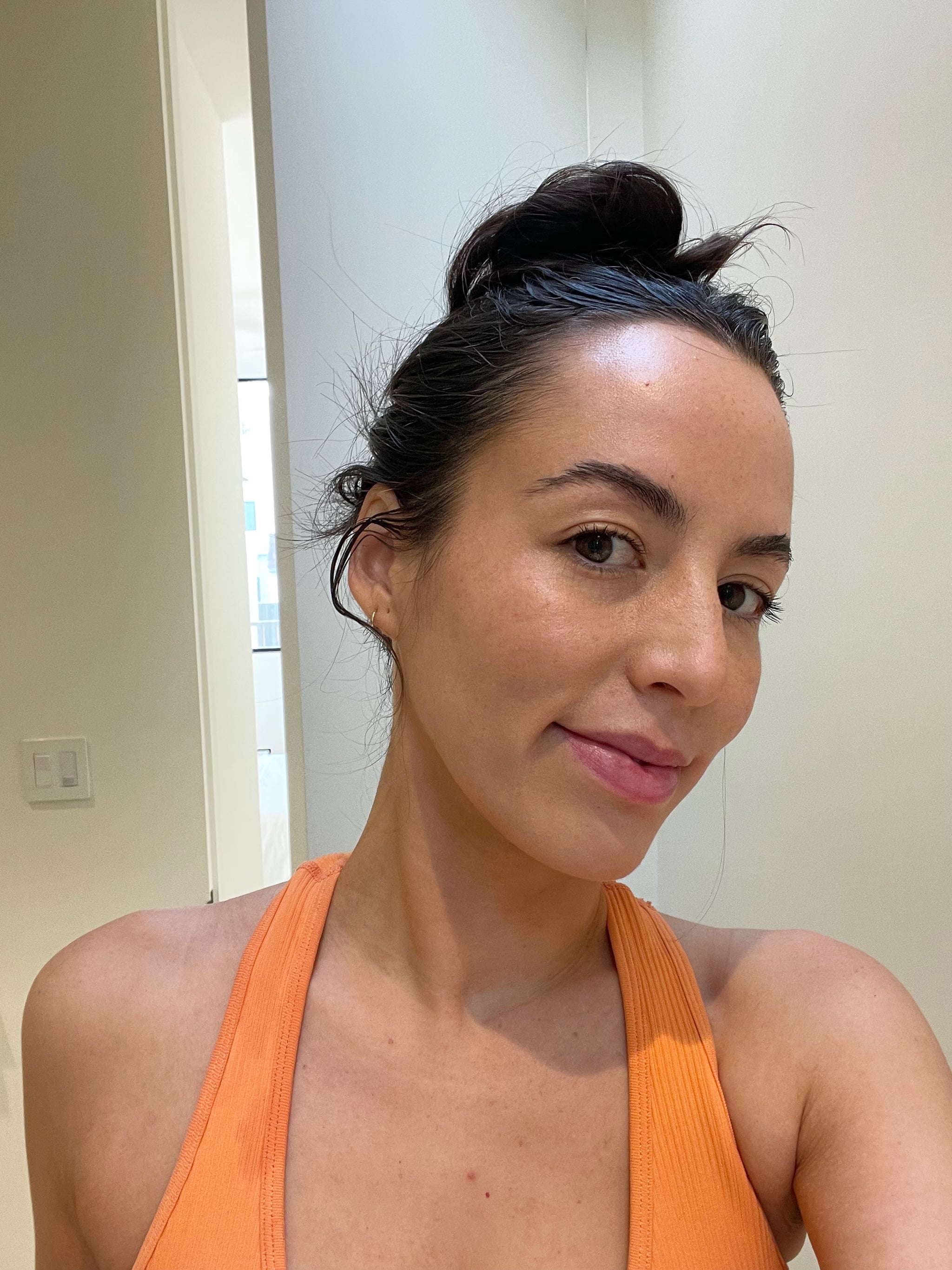 At just $10, this affordable primer has become one of my new favorite makeup products. I loved the longevity of the formula and the way it made my foundation application a totally smooth process. I will definitely reach for this product when I'm looking for a matte finish that will last me all night long.
Rating: 10